Unapologetic, Effective , Toxin-Free Skin & Hair Care
For Kinky Curls & Melanin Skin
I am a scientist. I have mastered the art of creating EFFECTIVE personal care products that are "Fancy and free of harsh chemicals." Our Fancy Friends no longer struggle with ashy elbows, funky underarms or dry hair.

"Raised in a beauty salon, I've always had a passion for the beauty industry and, as a retired health care professional, I know that beautiful hair and skin are the direct result of living a healthy lifestyle. My passion for encouraging healthier lifestyles from the inside out has birthed Fancy Free Hair & Skin. I believe, wholeheartedly in our motto, "Keeping you FREE from harsh chemicals".

On my journey to live a chemical free life, I experienced difficulty finding products that suited my needs. I eventually used the skills I learned in my 15 year career as a laboratory scientist to create the hair and skin magic that is now known as Fancy Free Whipped Shea for Hair & Skin. Fancy Free products are designed with the notion that we shouldn't put anything on hair and skin that we can't put in our body. I am committed to helping people on their healthy lifestyle journey. I am so excited about being able to use my talents to create chemical free products for hair and skin and I can't wait to share them with you!"

Fancy and Free,
Iyonna Woods, MS,MLS(ASCP)SBB
Shop Now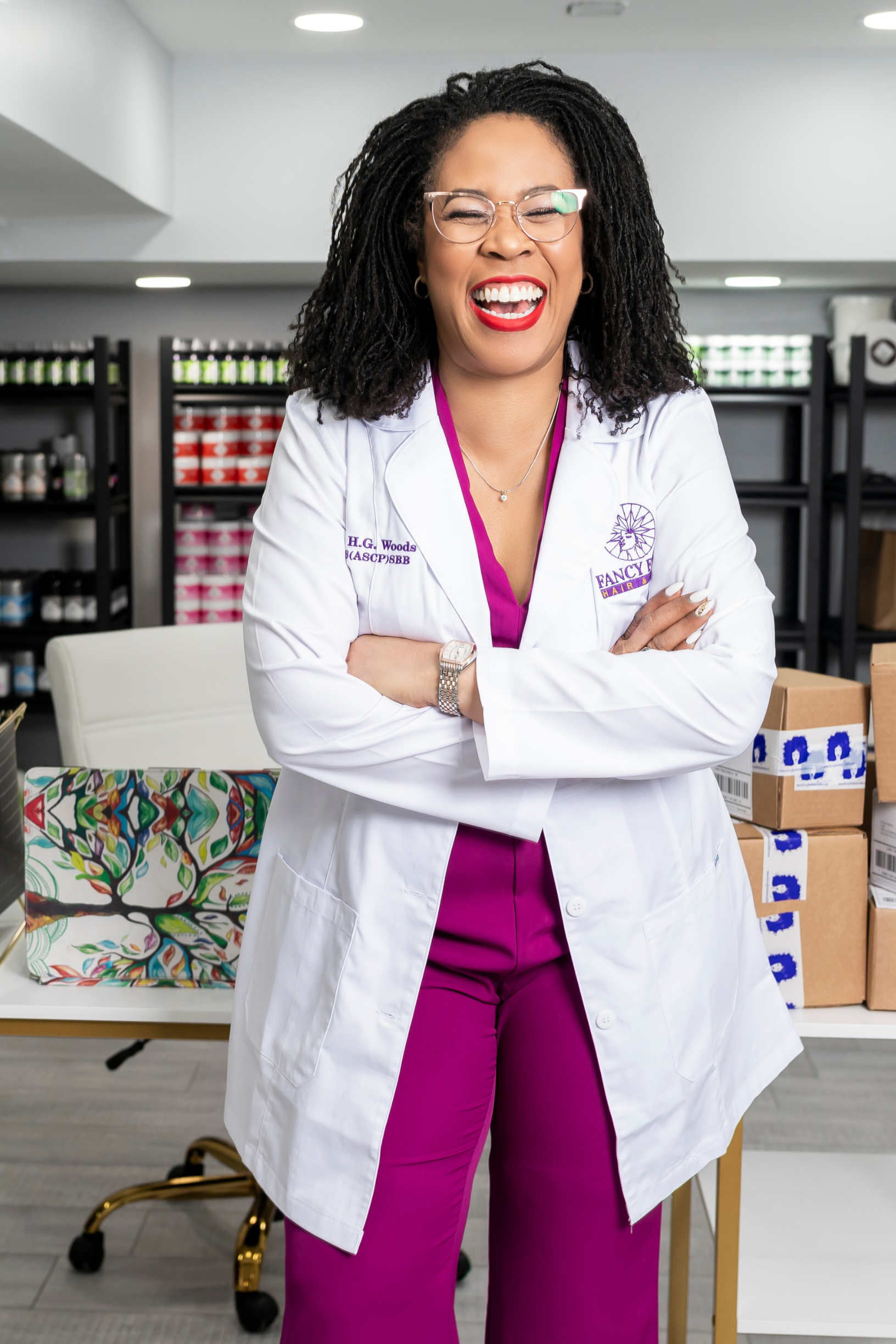 12,415+ Products Sold
We've sold over 12,000 Fancy Free products to happy customers, nationwide!
50+ States Nationwide
Our customers are nationwide! We've sold our products in 50+ states in the United States of America.
20+ Years of Experience
From chemistry to cosmetics, our elite team has over 20+ years of experience creating products.